Principal
Message
It is a matter of great pleasure to be associated with Adesh Institute of Pharmacy & Biomedical Sciences (AIPBS). The institute has been established in 2007 with aim to provide high quality education, training & research in Pharmacy discipline.
The institute has state-of-the-art-facility with highly qualified & experienced staff to provide better education & training students. The institute is approved by the Pharmacy Council of India (PCI), New Delhi. The institute has been offering Bachelor of Pharmacy, Doctor of Pharmacy (Pharm. D) & Ph. D programme.
Our students participate in scientific paper presentation in various scientific conventions like Seminars, workshops, conference, symposium and presentations organized at National or International level. In addition to this as part of academic curriculum they have actively participate in Indian Pharmaceutical Congress (IPC) Industrial visits and educational tour.
Principal
Dr. Ashutosh Upadhayay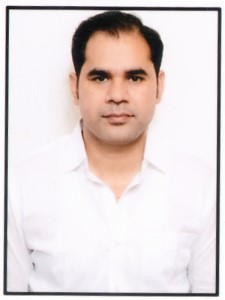 Apart from academic front, AIPBS students regularly participated in extra-curricular activities whether it is held in Adesh University campus, national/ international level competition. In regard to Educationist, National Pharmacy Week and Social service programs, the students of AIPBS were actively participated in the recent "Swacha Campus Abhiyan" programme. Our institute received an honour of appreciation for successful completion of "awareness programme on Cancer & Hepatitis" which was organized by Punjab Technical University at Talwandi-Saboo programme. The pass out students have been placed in ample of job opportunities in Govt., Public and Private sectors like Academics, Pharmaceutical Industry, Pharmaceutical & Clinical research organization, Community Pharmacy, Hospital Pharmacy, Drug & Cosmetic department, Food & Civil supply department, Health & family welfare department, Defence Service department (Army, Navy, Air force), Railway department, Transport & Tourism department, Public sector department, etc. However some candidates are pursuing higher education in established Institute and universities.
I also take this opportunity to thank all the people, who supported us either directly or indirectly in our growth.
I welcome the students to join with us to grow and to take pharmacy as career.
Dr. Ashutosh Upadhayay
Principal